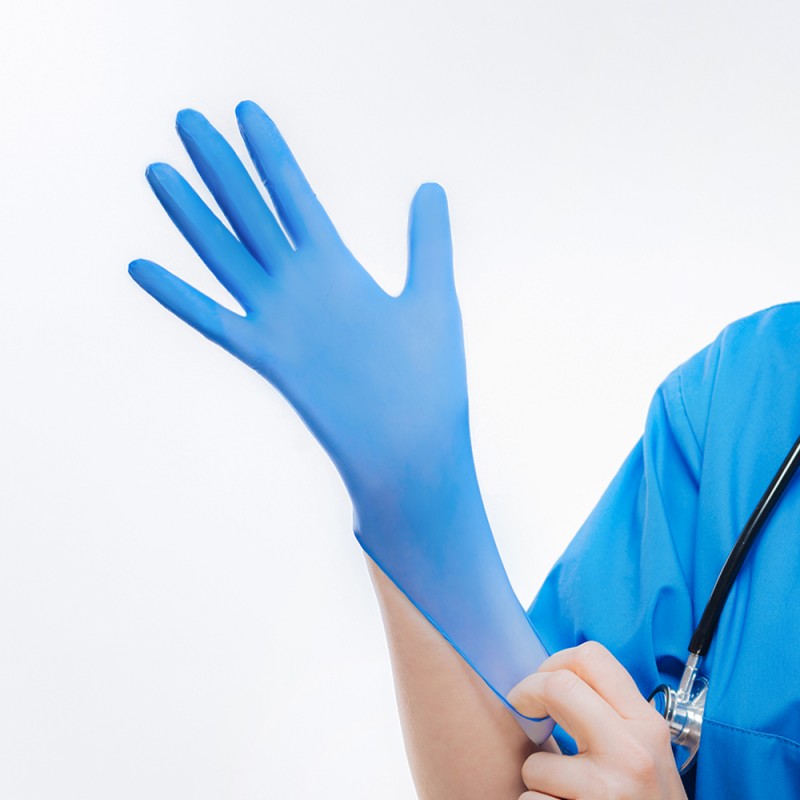  
Nitrile Powder Free Examination Gloves
Nitrile Powder Gloves are ideal for people with sensitive skin. Non-sterile,nitrile gloves can be used for medical examination as well as non- surgical environment such as home, workshop, catering services, food processing, school, salon, public places, etc. Comfortable: These gloves are easy to wear and take off and are specially designed to fit all hand types. High quality: These gloves have excellent strength, durability and are resistant to tear, puncture and rips. Light weight: Being lightweight the gloves doesn't feel heavy on your hands. Comes in a pack of 100 pcs by weight.
Do reach out to us for Bulk and Custom orders.
Product Description:-
Ambidextrous, Non sterile, beaded cuff, Latex free, Powder free and Odour free.

Disposable type

Can with stand IPA washing( ISO Propyl Alcohol)

Nitrile exam gloves protect workers from a broad range of chemicals and are inherently static dissipative.

Manufactured from high grade 100% synthetic nitrile.

Blue colour of these nitrile gloves distinguishes them from latex and other types of synthetic gloves

Colour: Blue; Size: Large, Medium, Small; Powder-Free

Gloves contain no natural latex proteins and have very low levels of chemical allergens.